Mary & Craig Cates
Mattie Girl, Buddy and Longfellow Cates
The Cates have been the owners of Meadowlawn since 1981. Both graduated from the Southwestern University with business degrees. Craig is a licensed funeral director, certified crematory operator and serves as president of Meadowlawn. Mary was the secretary of the business until her death in 2020.
Gregory A. Medcalf
Director of Operations
Greg graduated from San Antonio college Mortuary school in 1987 and is a native of San Antonio. He joined Meadowlawn in 2000 and is the Director of Operations.
Brian Kramer
Superintendent
Brian started in 2007 as the cemetery superintendent and All Paws Pet Crematory Director. He is a licensed funeral director and certified crematory operator. Brian is a graduate of East Central High School, and lives in La Vernia with his wife Amber and their 5 children.
Craig Willis
All Paws Director
Craig joined our company in 2013. Originally from St. Louis, Missouri, he relocated to San Antonio, where he received associates degrees in A&P from Hallmark College. Craig is a certified crematory operator for both human and pet.
Amber Kramer
Account Manager
An LVN by profession, Amber has been affiliated with Meadowlawn and All Paws for over 10 years. She currently serves as All Paws account manager.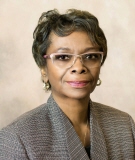 Sharol "Sherrie" Curry
Board Member/Funeral Director
Sherrie has been with Meadowlawn since 1986 and is on the Board of Directors. She is a licensed funeral director and has a thorough knowledge of the business. Sherrie is a member of the JJ Usher Ministry and has been a loyal member of Antioch Baptist Church for 36 years. She has 3 grown sons and 10 grandchildren.
Raymond Clay, Jr.
Board Member/Family Service Counselor
Raymond has been with Meadowlawn since 1986 and is on the Board of Directors. He is a family service counselor and licensed preneed insurance agent. Raymond and his wife, Mary, both are San Antonio natives and live in Bulverde. Raymond is a member of Resurrection Baptist Church in Schertz and the Texas Bowties First Generation Camaro Car Club.
Miriam Garcia
Funeral Director
Miriam joined Meadowlawn in 2012 as a licensed funeral director. She has been in the funeral care industry since 2007. Miriam, her husband John, and three children, live in Helotes. They are members of Our Lady of Guadalupe Catholic Church in Helotes.
Rachel Garcia
Funeral Director
Graduated from the San Antonio college mortuary science department in 1998 and has been a licensed funeral director for 20 years. She has a son who is 9 years old and a 2 year old fur baby named Max.
Elizabeth Jimenez
Funeral Director
Elizabeth began her career in the Funeral industry in 2012 and joined Meadowlawn in 2018. She is a licensed Funeral Director, embalmer, and a certified Crematory Operator
Elaine Edwards
Family Service Counselor
Elaine joined Meadowlawn in 2016. She is a family service counselor and a licensed preneed insurance agent. She has sixteen plus years experience in the death care industry. Elaine is a member of the First Baptist Church in Universal City, has three children and lives in Shertz.
Eddie Armstrong
Lead Crematory Operator
Eddie joined Meadowlawn in 1993 after a 13 year career with HEB. He is our lead crematory operator for both the human and the pet operation. He is an East Central High School graduate and currently lives in Adkins, with his wife Karen. Eddie has three children and a new grandson.
Tamlyn Stocks
Staff Accountant
Tami joined Meadowlawn in 2015. She is our staff accountant and is a long time resident of Stockdale. She has three children, five grandchildren. Tami is a life long member and choir director of Christ United Methodist Church in Stockdale.
Krystle Deleon
Custodian of the Records
Krystle joined Meadowlawn in 2015 as an office administrator. She graduated salutatorian from St. Gerard Catholic High School. Krystle, her husband David, and son, are San Antonio residents.
Amber Elrod
CSR
Count on the care your pet deserves.
Call 210-661-7297 for immediate assistance. We are available 24.7
Brian Kramer