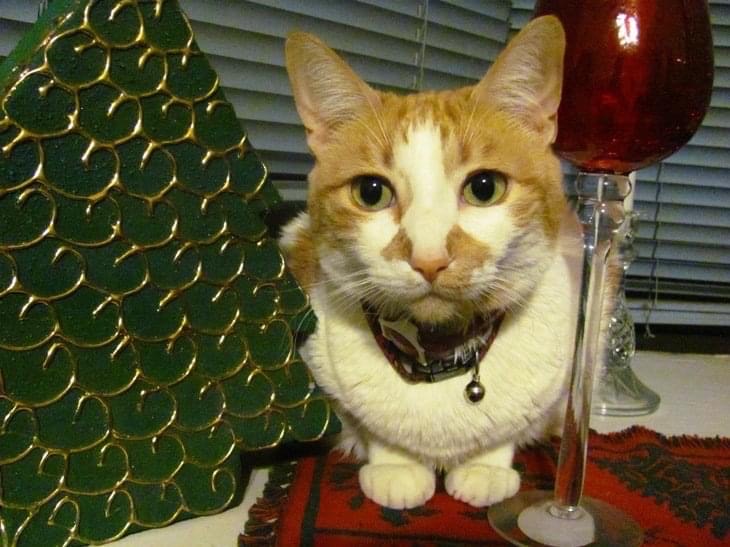 August 1, 2000 ~ August 1, 2021
"Rhonda Cantu was born in 2000 in Weslaco, TX. After spending about half her life with the Riemersma family, she moved in with the Cantu family where she would live fat and happily until 2021, when Analissa Cantu Severn – her primary care giver and partner in crime – brought her home to San Antonio, TX.
Rhonda was the most cuddly cat you could ever ask for. If there was an empty lap, she would be sure to make her way to sit on it. If a tuna can was opened, she would joyfully run to the kitchen to lick it. If someone was in the shower, she would howl to be let in to feel the water. And God forbid if her food was left out too long, her strong meow would certainly tell you she was in need of fresh food! Even when she became old and frail, all she ever wanted was the warmth of her loved ones.
Rhonda passed away August 9th in the arms of her mom, Analissa after one last nap together. She was forever loved and purred with her mama until her last breath.
She is survived by her half pet siblings, Luna and Kuma, and her extensive family including Henry Severn, Maria and Orlando Cantu, Anyssa Cantu, and the Riemersma family.
22 years wasn't long enough, she is missed dearly by all. We'll see you in heaven, Rhonda Cantu Riemersma Severn.
Memories Timeline
Guestbook
Sign the Guestbook, Light a Candle